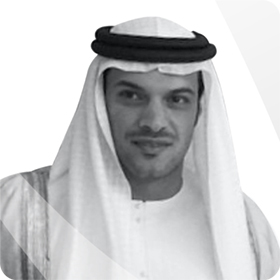 SAEED BIN KHALLAF ALOTAIBA
Partner
SAEED BIN KHALLAF ALOTAIBA is Partner in Virtus Group for their Healthcare and Oil & Gas Trading business ,a globally successful and unique trade player specifically during the Covid period with unique and much needed Covid related healthcare supplies to the international markets.
SAEED BIN KHALLAF ALOTAIBA is the son of Ex Minister of Economy to the UAE, since 1971 H.E. Khalaf Ahmed Khalaf AlOtaiba. Being part of the core royal and national leadership of the country, H.E Khalaf Ahmed Khalaf AlOtaiba also participated himself in developing the economy by founding many businesses in the UAE which are brands we reckon with every day such as First Gulf Bank (1968), Etisalat, ADCB, ADNIC (Abu Dhabi National Insurance Company) and many other general trading entities for trade in UAE and Internationally.
He also started the Bin Otaiba Investment Holding company in 1968 and has been building his business empire ever since until date over the last 50 years which today owns a major share holding in all the above-mentioned entities in addition to several international and local holdings in UAE, UK, Morocco and South Africa such as Hilton Hotels, Radisson Sas, Radisson Blu, Hyatt Regency, Ramada, Park Inn by Radisson with a total of 14 hotels locally and internationally in addition to many other real estate around the world. In his personal life, Mr. Saeed is a humble family man and a sports enthusiast. He is an avid fan of football and is a member of the famous Al Ain Football Club in UAE.